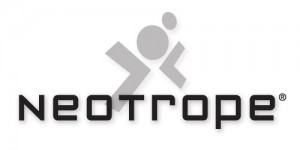 Who is Neotrope?
Neotrope® is a privately-held company, established January of 1983, in Redondo Beach, California, by creative guru Christopher Laird Simmons (co-founded with the late J.L. Simmons, PhD). Over its 30 year history, the company has been actively engaged in advertising, brand identity, content development, direct marketing, e-commerce, graphic design, newswire services, printing (brokerage and in-house offset press), photography, publishing (books, ebooks, posters, etc.), public relations (PR), search engine marketing (SEO/SEM), Web design and hosting, and entertainment ventures (record label, clothing company, online magazines, etc).
This diversity has given us unique insight into the mindset of new business start-ups, entrepreneuers and visionaries seeking to grow awareness about their company, brands, and expertise.
The company was originally known as "Mindset" in the 1980s and mid 1990s (no relationship to any other company past or present with the word "Mindset" in their name), but later became Neotrope, which essentially translates as: neo as in "new" and tropia as in "hyperbole" — or, new hyperbole.
Neotrope is a member of GS1 US (formerly Uniform Code Council), and can generate barcodes; is listed with the RIAA to generate ISRC codes for music identification; is listed with Bowker's and has its own ISBNs for book publishing; is listed with D&B/Dun & Bradstreet; and is a member in good standing of the Better Business Bureau (BBB), with an A+ rating for 15+ years. Neotrope is trademark and service mark, registered in the U.S. and other countries. Neotrope was an Inc. 5000 listed company in 2009.
Neotrope® is a U.S.-based company, located solely in Torrance, California.
About the Company Founders
Our company was co-founded by best-selling author, professor, and lecturer / consultant Dr. J.L. Simmons, PhD, and graphic designer and multimedia artist / photographer / musician / journalist, Christopher Laird Simmons.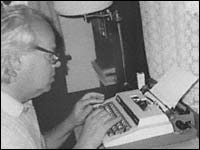 Dr. Simmons wrote his first press release for a self-published book "It's Happening – A Portrait of the Youth Scene Today" (co-written with Barry Winograd), which led to mention in TIME magazine and the book being picked up by a major publisher. Over the next 30 years, Dr. Simmons appeared on hundreds of television and radio programs and in newspapers and magazines, largely due to his own "guerrilla marketing" and PR abilities. His books were translated around the world, and were Book of the Month Club selections and he contributed articles and op-ed pieces to hundreds of publications. As an educator at major Universities in California and Missouri, Simmons led and inspired students on the topics of sociology, statistics, and spirituality. Dr. Simmons passed away on April 1, 2003.
As of 2013, this PR Grants program is dedicated to Dr. Simmons.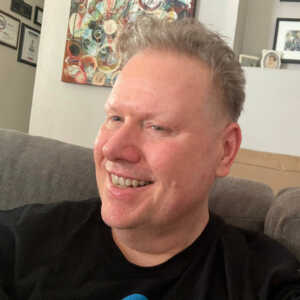 Christopher composed his first release in 1981 for his own self-published work, which led to a quarter-page in Playboy magazine's June 1982 "Potpourri" section; this later led to PR work for California entertainment and start-up companies, as an extension of his design and photography freelance work, and the launch of Neotrope in 1983 (the company launched as Mindset, and later became Neotrope). As a journalist, Christopher sold his first article to a national magazine in 1984, and has since written for a wide variety of local and national magazines.
As a recognized technologist, Internet marketing guru, and public relations professional, Christopher Simmons is frequently interviewed by such diverse organizations as Entrepreneur magazine, The Chicago Post Tribune, Monster.com, PC World, Publishing Basics radio, and Trendwatch. He has been on the launch team of numerous successful companies including MacMall®, FindWhat-com, and (of course) Neotrope. He served as a judge on the PRSA "Excellence in Technology Journalism" awards for three years, and has been invited to speak at numerous trade shows including Seybold.

About Send2Press®
Send2Press® was established in 1997 as a "spin off" of the company's "Mindset Media" public relations and news dissemination services, first offered in 1983. The venture, now called Send2Press, was originally known as "Mindset Netwire" (then MindsetNetwire.com and PRnetwire.com) and was initially only offered to our Web design/hosting, e-commerce, and corporate PR clients (on ga-ga.com and MindsetCommunications.com). In 1999, the venture was opened up to the public as the online audience began to grow, and formally became known as "Send2Press."
As of 2015, Send2Press Newswire (Send2Press.com) is celebrating its 15th anniversary as a dedicated publicly offered service. Experienced Web surfers can check the "Wayback Machine" (archive.org) to view some of our historical pages, as further verification of our history.
Send2Press is the natural evolution of our traditional public relations and news dissemination business and the migration of the PR business to the Internet.
Services provided to the Non-Profit PR Grant recipients will generally be provided by the staff of Send2Press.
Send2Press is a U.S. registered trademark and service mark of Neotrope.